No master has fallen from the sky
The only premises are that you are 8 years old
and want to try something new.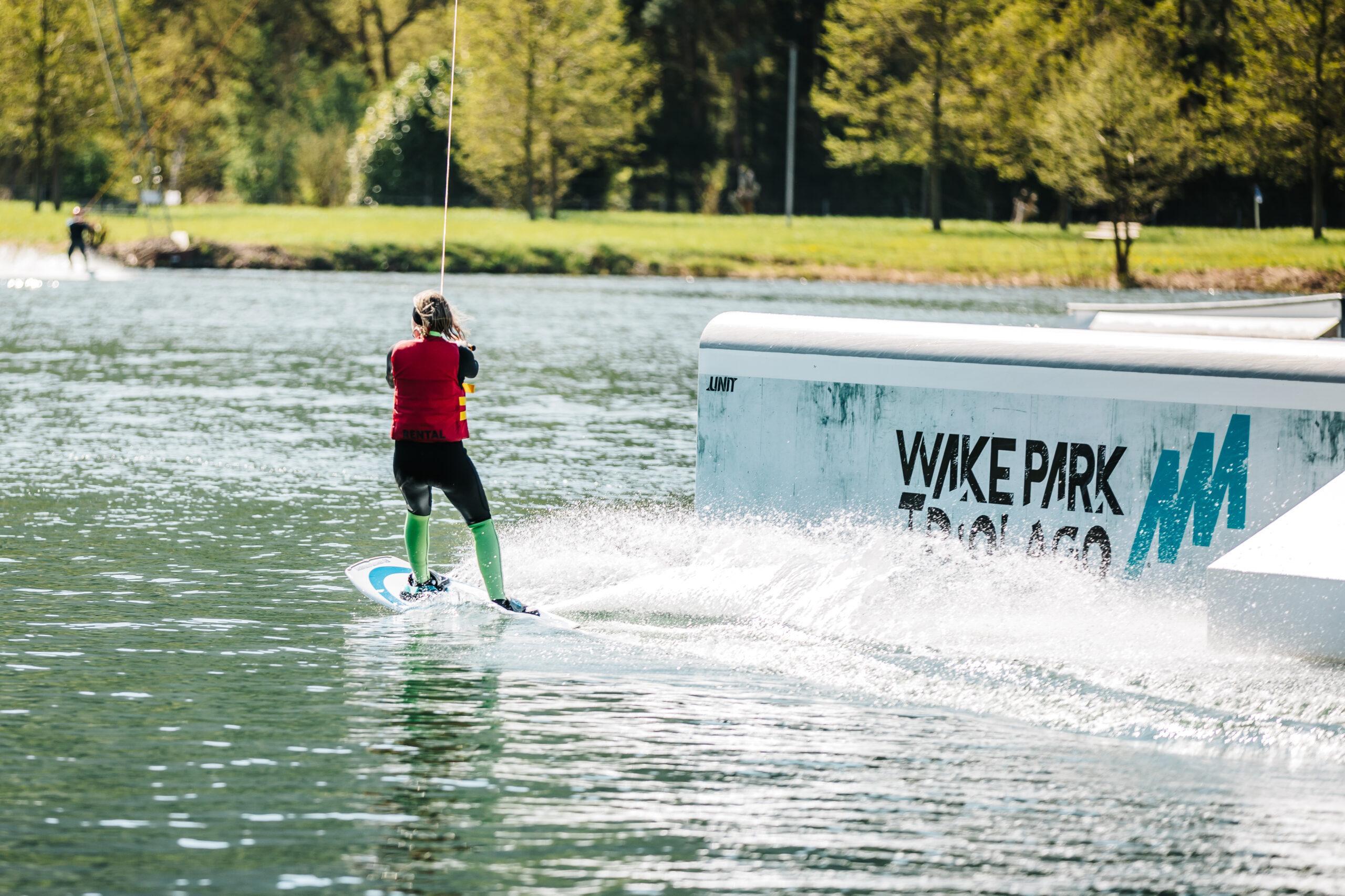 THE BEST FOR BEGINNERS...
AS A BEGINNER, YOU WILL USUALLY LEARN TO WATERSKI WITHIN AN HOUR AND IF EVERYTHING GOES WELL YOU CAN SWITCH TO THE WAKEBOARD IMMEDIATELY.
U18 : 30,- €
18+ : 36,- €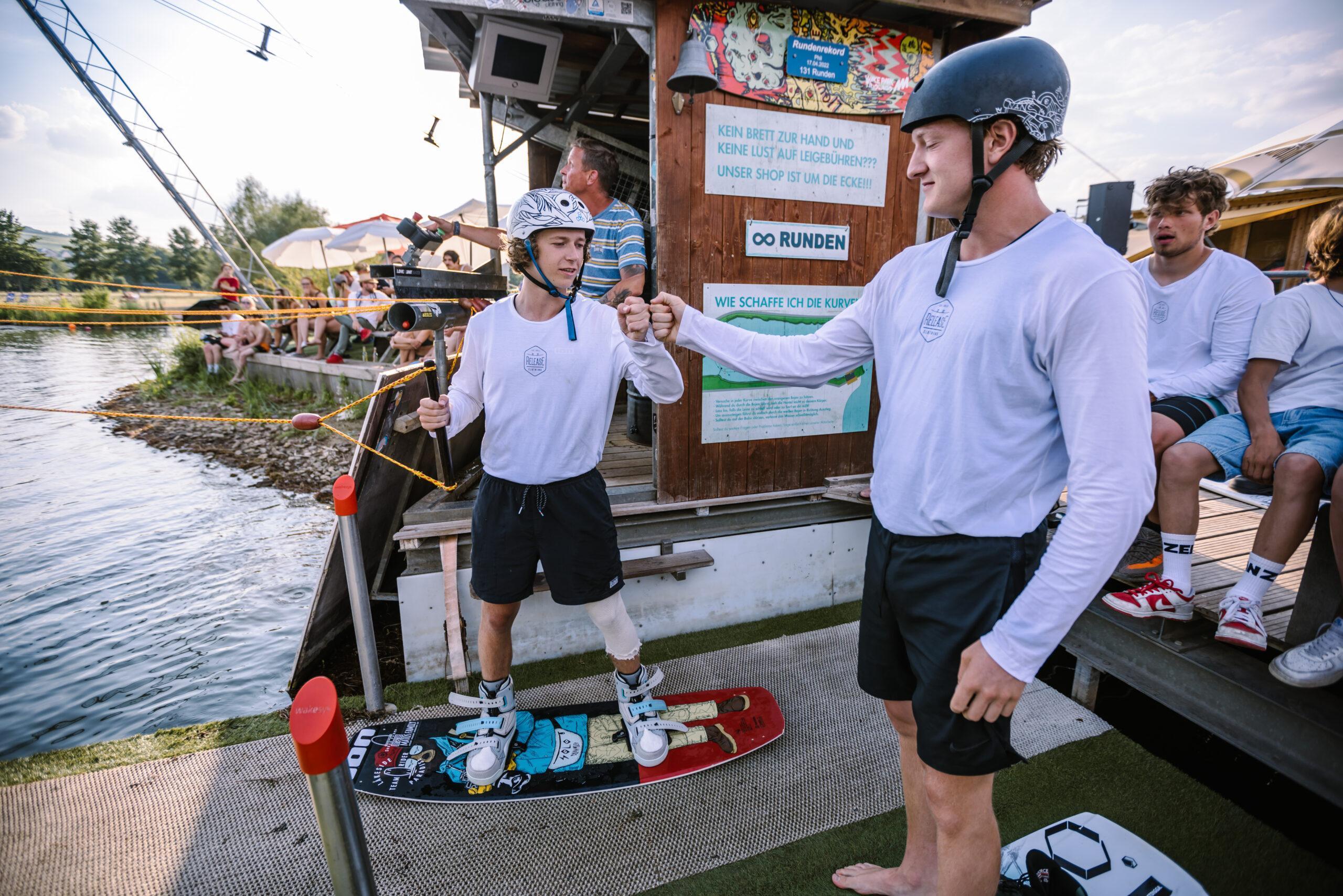 THE DAY TICKET IS ALWAYS WELL WORTH...
EXPERIENCE THE SPORT IN PEACE AND QUIET, ENJOY THE DAY AT THE LAKE, AND GO OUT ON THE WATER AGAIN AT THE END.
U18 : 39,- €
18+ : 49,- €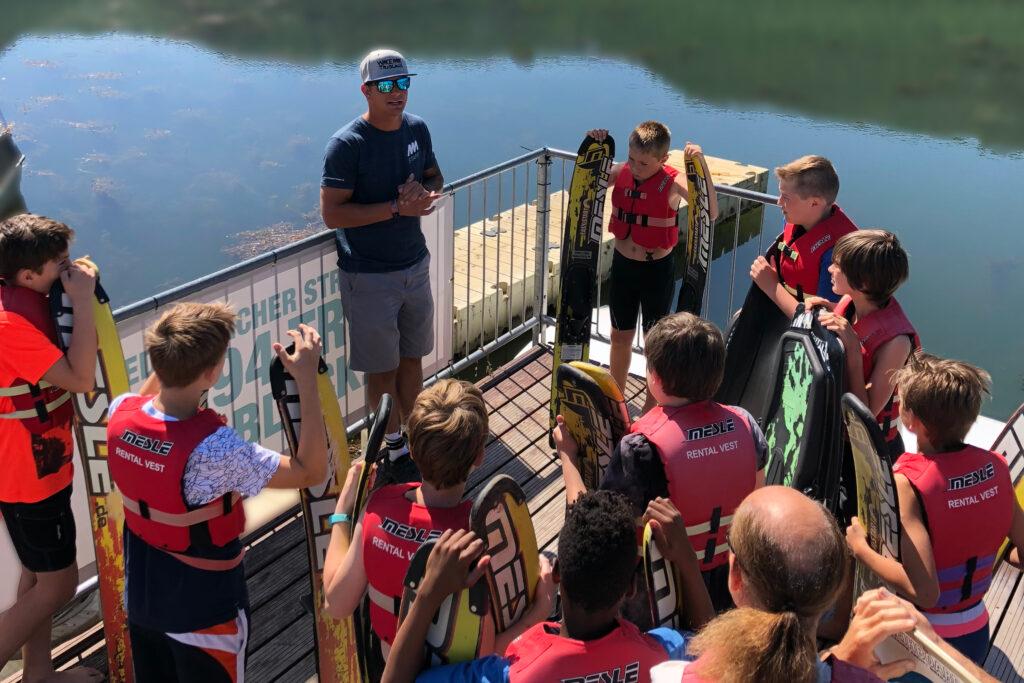 OUR BEGINNERS OFFER...
Learn in a group with up to 20 like-minded people, including equipment and coaching
Just come by
Always including water ski, life jacket and helmet.
This is what you will find in the rental
up to 2 h
per day
short
wetsuit
6,- €
9,- €
long
wetsuit
10,- €
13,- €
Wakeboard
Easyup/Easyride
11,- €
16,- €